Dogwood flowers are most often used as symbols of rebirth. And this pure white dogwood door hanger is as pure as a newborn. Though it was not the most popular flowering tree, the dogwood flower is one that has a certain mystique to be respected. It doesn't matter where you are from – the dogwood flower is enjoyed by people from all different walks of life and cultures.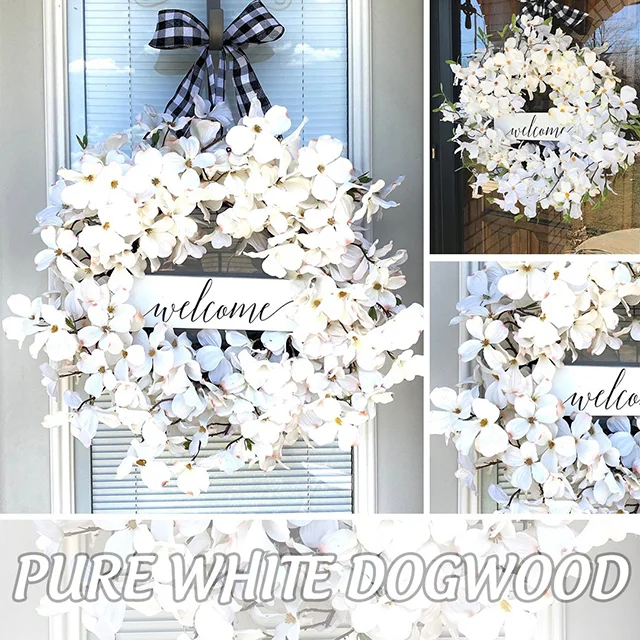 NATURAL LIFELIKE APPEAL- Our artificial petals look ultra-realistic and lifelike. this wreath is as charming as the real thing.
BEAUTIFUL INDOOR OR OUTDOOR DECOR- This eye-catching white dogwood & buffalo plaid front door spring wreath adds charm to your daily life. Use this wonderful front door wreath to celebrate the arrival of the holidays, the lively and lovely dogwood wreath will add a lot of lively atmospheres.
EXQUISITE WORKMANSHIP- Our Buffalo Plaid & White Dogwood Spring Summer wreaths are handmade by experienced workers. We value every detail of our products.
THE PERFECT GIFT- This beautiful wreath is a great choice for friends or family.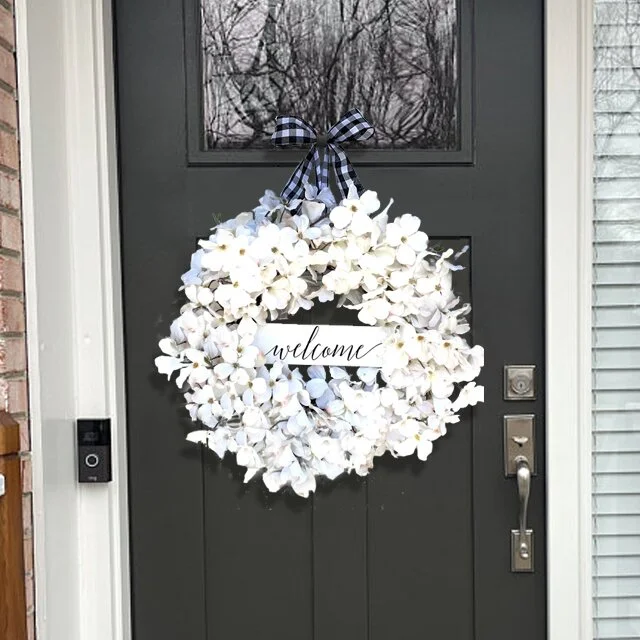 Product Size
Height:30CM
Style: Handmade White Dogwood Front Door Spring Summer Wreath
Our White Angel - Buffalo Plaid & White Dogwood Spring Summer wreaths is the perfect statement for your home! Our wreaths also make an excellent gift that can be enjoyed for years to come.
*We will use environmentally friendly packaging


OUR GUARANTEE
We take pride in our products because we think they are great.  However, we understand that shopping online can be intimidating, especially the first time around, which is why we offer a satisfaction guarantee.
If for some reason you did not have a positive experience, we will do everything possible to make sure that you are satisfied with your purchase.